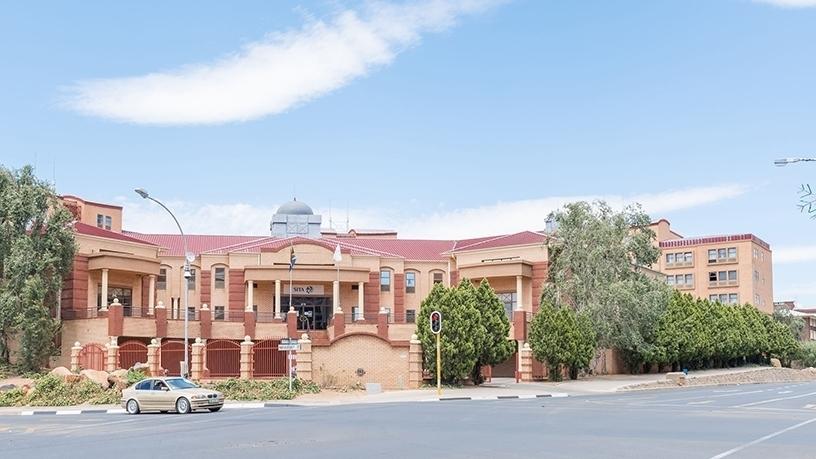 ICT Tenders: SITA on a roll.
The National Tender Bulletin is quiet this week as government reconciles its planned expenditure against Finance Minister Tito Mboweni's Mini Budget directives. The ICT industry fails to avoid the procurement pause, resulting in fewer opportunities to pursue, and those that are available are dominated by notices placed by the State Information Technology Agency (SITA).
SITA's mandate is to source, acquire and supply ICT to, and on behalf of, government, particularly national departments. However, for the past decade, SITA has posted notices infrequently in the National Tender Bulletin. This week's bulletin, however, sees the agency make up for months of sporadic participation with a contribution of five new tenders open for bidding.
New tenders
Culture, Arts, Tourism, Hospitality and Sports Education and Training Authority
CATHS SETA is seeking to appoint a service provider for the provision of an enterprise architecture review.
Tender no: CATHS/ICTA/004/2018.
Information: Supply Chain, (011) 217 0600, supplychain@cathsseta.org.za.
Closing date: 11 December
Tags: Services, Consulting, IT Architecture
State Information Technology Agency
SITA is advertising for the renewal of VMWare licenses for the period of three (03) years on behalf of the Presidency.
Tender no: RFB 1804/ 2018
Information: Thembeka Mdwara, (012) 482 2780, Thembeka.mdwara@sita.co.za.
Closing date: 3 December
Tags: Software, Licensing, Data centre, Cloud computing
The agency is also looking for a service provider for the provision of VPNS services to the Department of Justice and Constitutional Development.
Tender no: RFB 1837/ 2018
Information: Malefa Mpitso, (012) 482 2983, Malefa.Mpitso@sita.co.za.
Closing date: 30 November
Tags: Telecommunications, Networking, VPN, Internet
Supply of introductory cloud training is sought for the SITA hosting, storage, printing and cloud programme department for a period of twelve (12) months.
Tender no: RFB 1833/ 2018
Information: Thembeka Mdwara, (012) 482 2780, Thembeka.mdwara@sita.co.za.
Closing date: 3 December
Tags: Services, Training, Cloud computing
The Free State provincial treasury requires supply, delivery, installation, commissioning and maintenance of office automation solutions.
Tender no: RFB 1818/ 2018
Information: Xoli Moyane, (041) 398 5832, Xoli.Moyane@sita.co.za.
Closing date: 3 December
Tags: Hardware, Printing
SITA is also advertising for the supply, installation, configuration and support of an integrated Health Information System to the Free State Department of Health for 10 years.
Tender no: RFB 1829/ 2018
Information: Xoli Moyane, (041) 398 5832, Xoli.Moyane@sita.co.za.
Closing date: 30 November
Tags: Software
Robben Island Museum
A service provider is sought to provision and implement a customer relationship management (CRM) system for a period of thirty-six (36) months.
Compulsory briefing: 23 November
Tender no: RIM ICT 03- 2018/ 2019
Information: Technical: T. Kunene, (021) 413 4271, ThabaniK@robben-island.org.za. General: P Madikane, (021) 413 4265, Patm@robben-island.org.za.
Closing date: 7 December
Tags: Software, CRM
Cross-Border Road Transport Agency
The transport agency is looking for a mobile automatic number plate recognition system and an electronic vehicle identification system.
Tender no: CBRTA/ HO/ 0052
Information: Nhlamulo Maluleke, (012) 471 2000, nhlamulo.maluleke@cbrta.co.za.
Closing date: 30 November
Tags: Software
South African Local Government Association
SALGA requires a service provider to develop, deploy and support SALGA, and potentially the broader public sector as well as civil society, with a municipal sustainability tool to the challenges of financial viability, institutional sustainability and good governance.
Tender no: SALGA/ 73/ 2018
Information: Technical: Billy Coetzee, (012) 369 8000, (012) 369 8001, bcoetzee@salga.org.za. General: Nokwanda Msomi, (012) 369 8000, (012) 369 8001, scm@salga.org.za.
Closing date: 11 December
Tags: Software
Cancellations
Cross-Border Road Transport Agency
Implementation of an integrated cross-border management system.
Tender no: 31687353
Financial Services Board
Test data management solution.
Tender no: FSCA2018/ 19-T008
Successful bidder: Blue Turtle Technologies (Pty) Ltd
Value: R4 161 403
South African National Parks
Technical support for Microsoft Dynamics Great Plains for SANParks for a period of five (5) years.
Tender no: GNP- 003- 18
Successful bidder: Sethewo (Pty) Ltd
Value: R299 460
National Student Financial Aid Scheme
Provision of ServiceNow licenses and consulting for a period of three (3) years.
Tender no: SCMN001/ 2018
Successful bidder: Qunitica SA (Pty) Ltd
Value: Various rates
https://ift.tt/2A3O88a