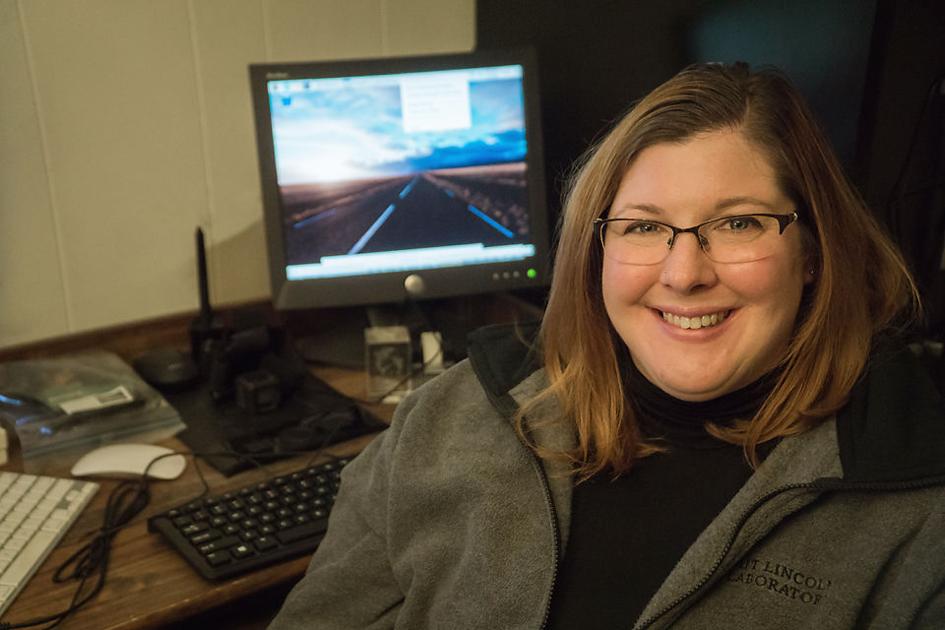 Stephanie Litter-Reber, a Remington mother of two, says she's running for the Fauquier County School Board to address high teacher-turnover and classroom funding.
The Federal Emergency Management Agency information systems manager was working at home on a recent Thursday as an "essential employee" whose scheduled days off evaporated with the government shutdown. "You learn to go with the flow," she said jovially.
The 15-year Remington resident would bring to the elected post decades of experience in the federal government along and active-duty service in the Navy, where she was trained in advanced electronics.
She grew up in New York, graduated from high school in Ohio, and earned an associate's degree in computer science from University of Maryland and a bachelor's degree in information technology management from American Intercontinental University.
Litter-Reber spent six years in the Navy doing crypto-tech maintenance and nine years in the Pennsylvania Air National Guard prior to her work with FEMA.
She met her husband, then in the Air Force, in Germany where both were stationed. They have two children in Fauquier schools: Harrison, 12, a student at Cedar Lee Middle; and Benjamin, 10, who goes to Margaret M. Pierce Elementary.
"Both of the boys are in Cub Scouts and take Karate classes. I take it with them," Litter-Reber said. Her eldest is involved with robotics these days, and the youngest "is more into sports."
Litter-Reber described three areas of concern she would like to address if elected: teacher retention, classroom funding and stronger representation of southern Fauquier needs at the school-board level.
"One of my biggest issues is the teacher turnover here in Fauquier County," Litter-Reber said. "Only two teachers remain at Pierce who were there when my son attended the school in the last six years. And the ratio of students to teachers at Pierce, at 17:1, is the highest in the county."
Litter-Reber is concerned about the county's special education student-teacher ratio as well.
"Since 2017, Fauquier County has seen a 33-percent increase in special education students. A 19:1 student to teacher ratio in the SPED hub school, Greenville, is also very concerning and deserves scrutinization," she said. 
"Getting money into the classrooms and to teacher pay are both critical," Litter-Reber said. "At the beginning of the school year, we get a list of supplies each teacher needs, and we get reminders throughout the year when things run out. When there are no donations, those teachers are paying for supplies out of pocket. And most of our teachers aren't making a living wage as it is."
Lastly, Litter-Reber would like to see more of southern Fauquier's needs met through a better flow of information between the community, the teachers, the board of supervisors and the school board. "The southern end of the county doesn't always have its needs met with the same urgency as Warrenton and Northern Fauquier," she said. "This area gets left behind. The relevant parties are not communicating with each other. Teachers' needs are not getting conveyed to the superintendent."
While Litter-Reber says she has no issues with current Lee District School Board member Don Mason, she adds: "I have kids in the school system and I'd like to see improvements, and to ensure that Fauquier County has a viable system to provide a quality education and to keep our teachers."
Mason has said he intends to seek re-election.

Litter-Reber said she will talk to teachers, administrators and parents in the Lee District leading up to the election "to find out what the issues are inside the schools; what parents expect out of the schools, issues they would like to see resolved; and to review the budget to see where and how are tax dollars are being spent within the school system."
"I have always worked in the federal sector, both as a federal employee and a federal contractor," the candidate said. "You get used to dealing with budgets that don't contain enough money. You learn how to prioritize your needs over your wants in order to spend your funding effectively."
http://bit.ly/2Sw6U03